The paper support of this small oil landscape was quite weak and was easily torn. The owner had made several attempts to repair the tears and losses using various types of tape. During one of these repair campaigns, the face of the window mat was also painted white.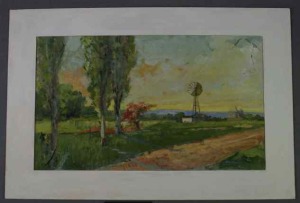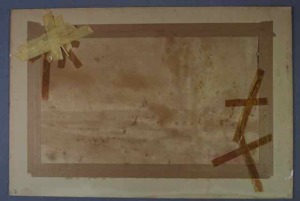 The photo below shows detail of the damaged corner and the owner's attempt at repair with two types of tape. The large loss had also been backed with colored paper.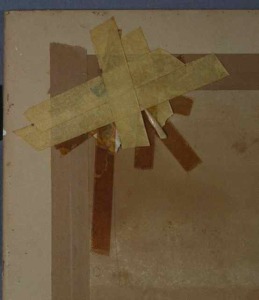 At the conservation studio, the window mat was removed before the careful removal of the many layers of tape. The tears were realigned and then secured with archival materials. The loss was filled and the surface was textured before inpainting.