Custom Mannequins & Mounts
Mannequin Focused Exhibits
On-site Exhibit Preparations & Mannequin Dressing
Custom Mannequins & Mounts for Display
Custom built mannequins and mounts are made from Ethafoam to fit the artifact and support it with an armature. The Ethafoam mannequins are individually carved, covered with soft needle-punched batting, stockinette, and a display fabric when needed. When necessary, detachable arms are included. Mounts are constructed in the same manner with Ethafoam or from acrylic.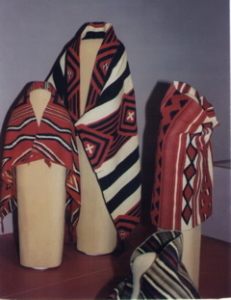 Spicer Art Conservation, LLC, with Small Corp, Inc., have developed a highly versatile mannequin form. The form is suitable for both female and male garments. Many of the illustrated forms below utilize the form. More can also be read at our blog, Inside the Conservator's Studio.
Mannequin Focused Exhibits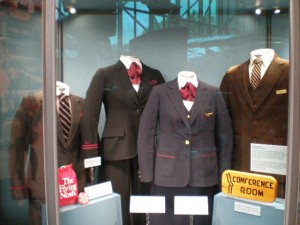 Spicer Art Conservation, LLC is able to construct large groups of custom built mannequins and mounts for entire exhibits. Past projects have included specifically designed forms to accommodate a variety of body shapes and sizes.
On Site Exhibit Preparations & Mannequin Dressing
Not all mannequins are created equal and dressing a standard form can be a challenge.
SAC offers assistance to ensure that mannequins are of the correct dimensions to properly support costumes and garments.  We also create custom made mannequins to properly support any garment and can provide a form to be usable both in display as well as in storage, thereby reducing handling and wear on the artifact.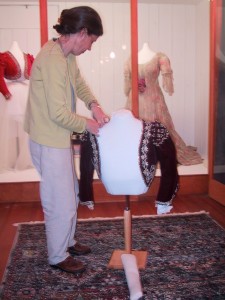 We offer this service for existing mounting systems that need to be retrofitted to exhibit collections properly. Many institutions have costume collections that need to be exhibited on existing mannequin forms. Spicer Art Conservation, LLC will prepare your mannequins to properly fit and support their specific garments.
Proper handling and dressing techniques are always used.
To see project details from one of our mannequin projects for the Smithsonian's Air and Space Museum, please see Mannequins under our Project Details menu to the right, or click here.