Artifacts, antiquities, family heirlooms all require careful keeping for their longterm preservation.  The storage of Textiles, Objects, and Paper items is critical to their safekeeping.  Also important is the ability to safely remove items from their boxes; the removal should be done WITHOUT touching the item.
How?  With a custom made box and built-in handling tray or sling.
At Spicer Art Conservation, we create custom storage boxes using archival materials.  These boxes are specifically made to accommodate an artifact, and in some cases, a group of artifacts.  Below are some examples of boxes that we have created.
Items from an archeological dig: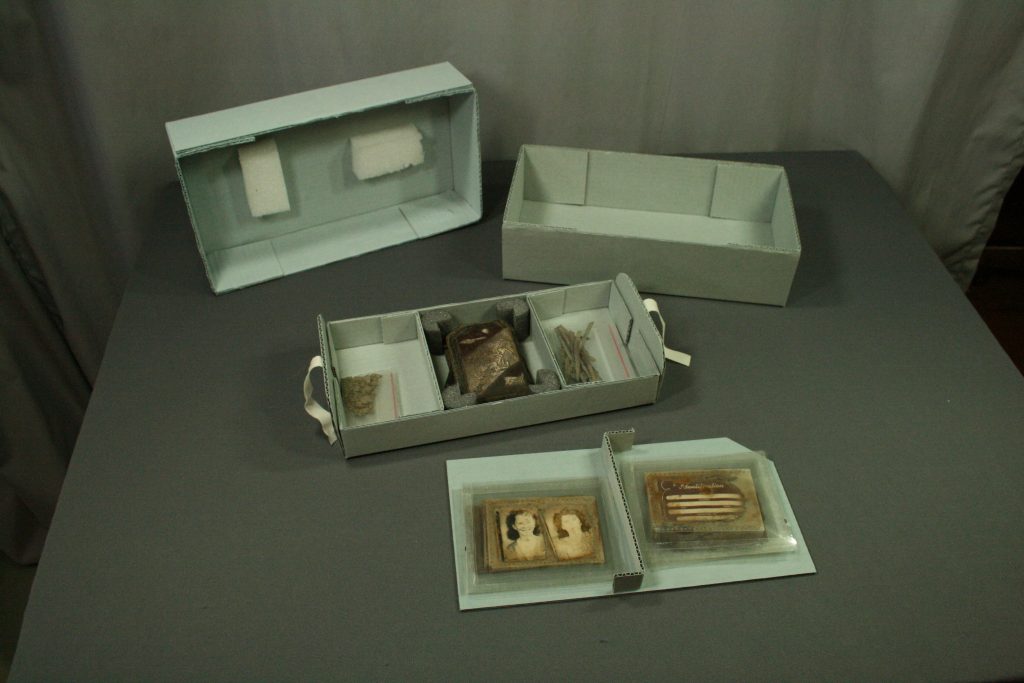 Each layer of the multilayer box is made with either twill tape handles or with a notch in the corner edge for ease in lifting and removing.  The inside of the lid is padded to prevent movement and shifting of the items, while providing gentle pressure.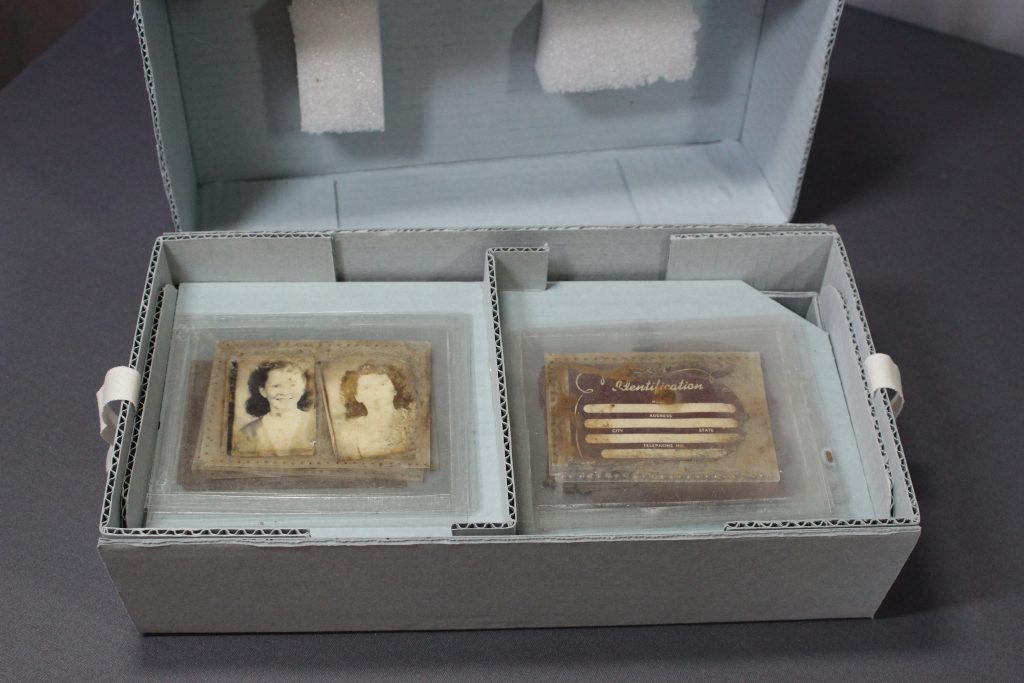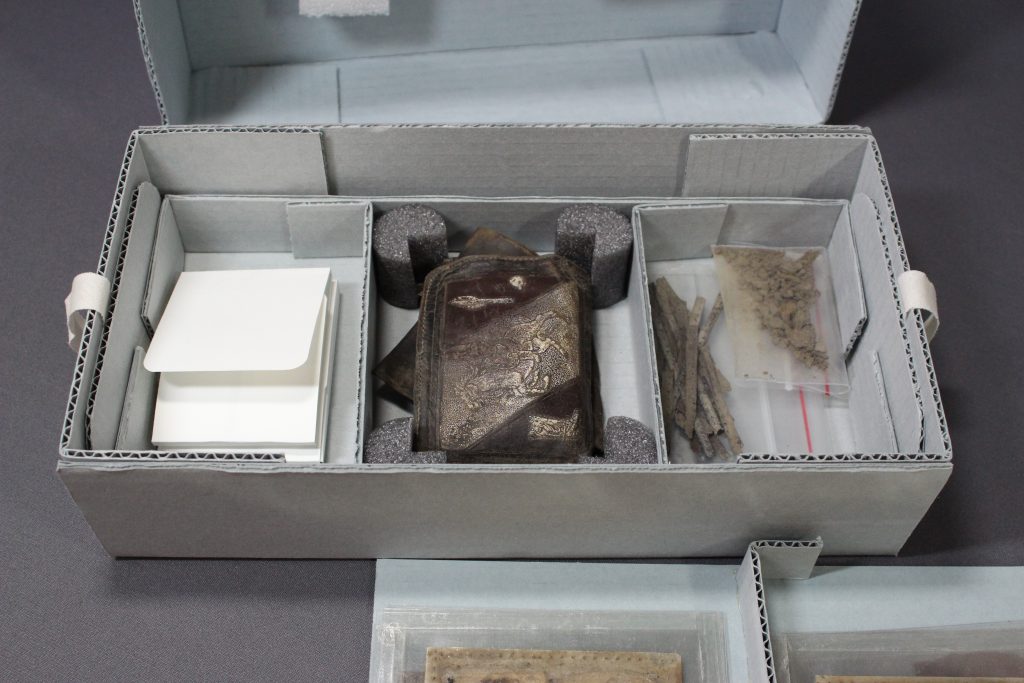 Standard Textile Box with sling for the storage of garments:
Garments can have many qualities.  Some are large, awkward to handle, delicate, created from various materials, uneven in construction, or have any other challenge you can think of!  "Handling" these textiles requires care and and a delicate touch.  By placing a handling sling below the the garment, the artifact itself never needs to be touched.  We typically construct the sling of polyester satin, chosen for its nonabrasive smooth surface texture.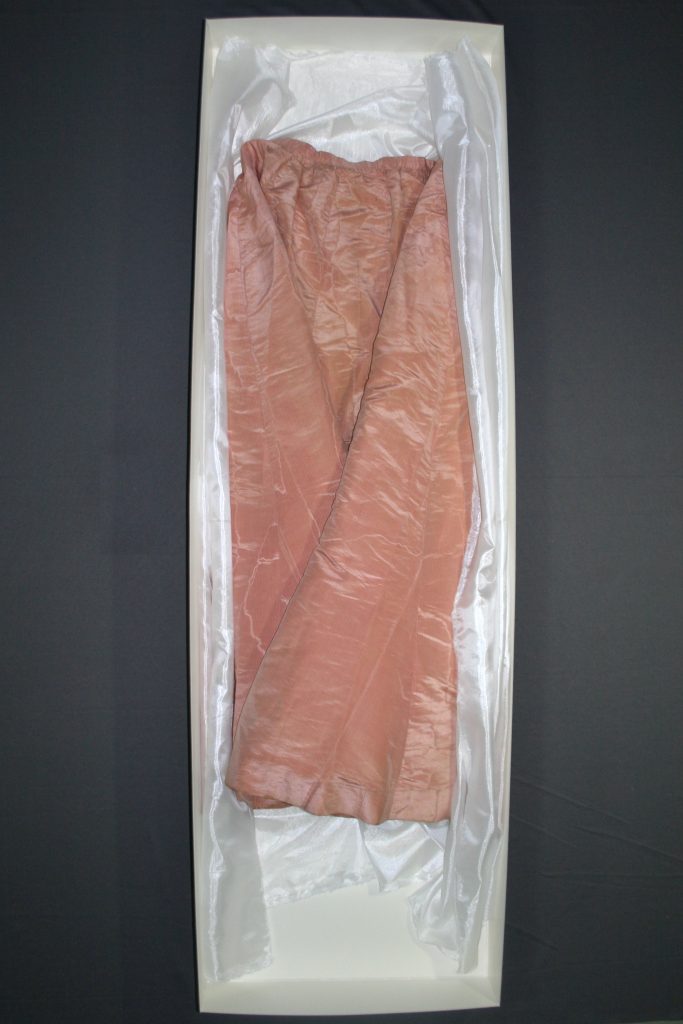 Above, the silk taffeta skirt c. 1830 can be removed from the box by lifting the satin sling, rather than by picking up the skirt itself.  This skirt, like many silk artifacts is very fragile.