Pressure Mounts
Double-sided Mounts
Passive Mounts
The proper support for mounting and displaying antique and historically important flags and large textiles present a variety of challenges. Below are several solutions to those challenges.
Pressure Mounts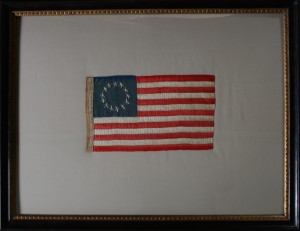 A pressure mount supports the artifact with even pressure by "sandwiching" it between a padded base and a plexiglas cover.  The artifact is held evenly and securely using only archival materials. This type of mount is ideal for historic flags and banners, as well as other delicate textiles, because it lowers the need for stitching. A pressure mount is especially well suited for the mounting of silk flags and artifacts.
Double-sided Mounts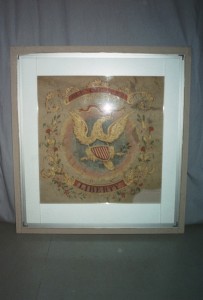 Many flags, banners, and other textiles to be mounted feature two different sides, this is particularly true for battle flags that feature a different canton, overall image, or words on each side. These double-sided flags must be accessible on both sides, hence the double sided mount is necessary. Spicer Art Conservation has designed double-sided mounts that meet clients wishes to see both sides during exhibition, display or for research purposes. Windows are strategically incorporated into the back of the mount. Read about our conservation of the 4th Regiment U.S.C.T Civil War flag, which is another example of a double sided mount.
Passive Mounts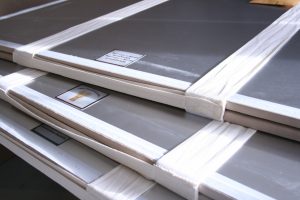 A passive mount is ideal for an artifact when it does not require a full mount, yet requires full support and flat storage.  The artifact rests on a prepared panel without stitching. For safe handling, a custom made lid or padded cover is created, secured with Velcro tabs. Both the padded lid and mount provide gentle pressure to support the artifact during transportation. This is a wonderful choice for large textile collections like historic flags and banners and has been used successfully when states wish to preserve their battle flag collections. Passive mounts ideally fit into flat "baker's rack" style archival shelving.