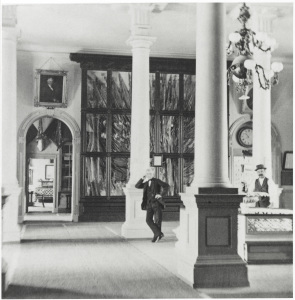 Maine's large flag collection had been displayed in the Capitol's rotunda from 1871 until 2003 when a new, permanent, climate-controlled space, was allocated was opened at the Maine State Museum. Each of the flags in the collection were placed on their own individual fabric covered aluminum panel (pictured below) that was used for both display and storage. This holistic project approach provided public access to the collection, while achieving a collection wide preservation plan. More can be read in a condensed version published in NemaNews and on our blog, Inside the Conservator's Studio.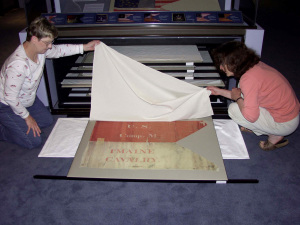 The mounting and treatment of the entire flag collection was performed with the oversight of Gwen Spicer. She trained two talented workers during the three years of the project (photo below). Prior to the mounting and treatment, a condition survey of all of the flags had been performed.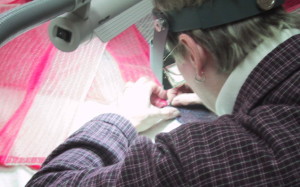 Below, the mounted flags are housed below the display level. The flags stored in the racks below are then in place for future rotations. The rotations are slated three times a year and can be seen at their website.