Spicer Art Conservation, LLC stabilized the fragile racing silks from the Harness Racing Museum & Hall of Fame. The large collection was first surveyed and the jackets and caps were prioritized by condition. The silk fibers of the collection show signs of deterioration from hard use by the original owners. To read more about the rehousing, storage, and treatment of this collection, click here.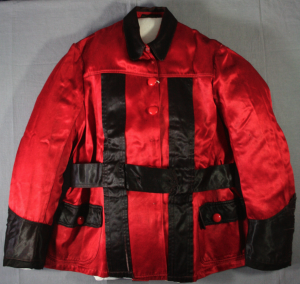 During the treatment of the deteriorated silk caps, the threads were aligned and secured. Custom storage pillows were made for each arm and body of the jacket, as well as for the internal support of each hat.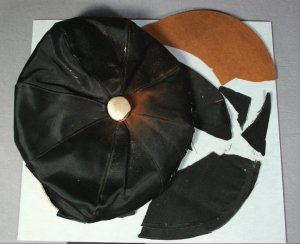 This cap's brim was completely fragmented. The various pieces were assembled and supported with inert and archival materials.